Class Days/Times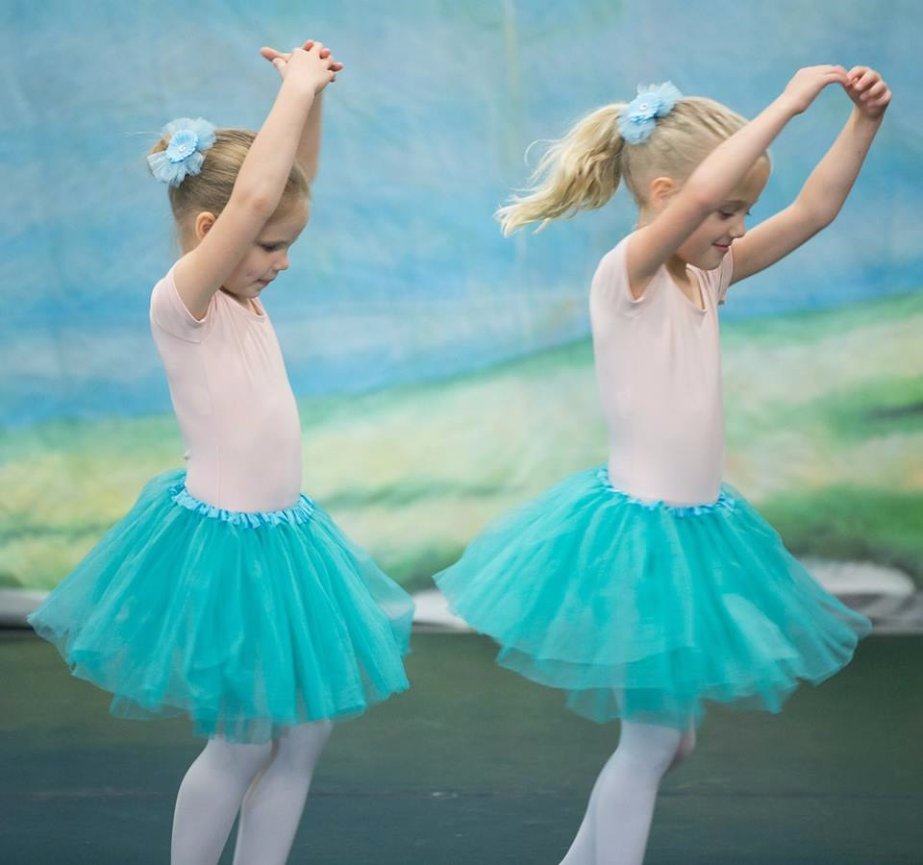 *We are NOW Registering for January 2020!*

2019/2020 Class Schedule

See below for a listing of our current class days and times. Please note age and experience or placement audition requirements for each class. Visit our School pages on this website for curriculum information.

What do the letters mean by some of the classes (ex. CD2-A & CD2-B)? They only indicate to the staff the different classes by their day of the week and time of day. In other words, the levels of dance are the same, just the day & time are different.

Children's Dance Program
***Must be the appropriate age by September 1, 2019***

Classes that are FULL/CLOSED will say so in RED.

Children's Dance 1 (age 3): Tue, 5:00-5:45pm(CD1-A)CLOSED or Sat, 9:15-10:00am(CD1-C)

Children's Dance 2 (age 4): Tue 3:00-3:45pm(CD2-A) or Wed, 3:30-4:15pm(CD2-B) or Sat, 10:15-11:00am(CD2-C)

CLOSED

Children's Dance 3 (age 5): Mon, 4:00-4:45pm(CD3-A) or Thur, 4:00-4:45pm(CD3-B) or Sat, 11:15am-Noon(CD3-C)CLOSED

Children's Dance 4 (age 6): Tue, 4:00-4:45pm(CD4-A) or Thur, 5:00-5:45pm(CD4-B) or Sat, 12:15-1:00pm(CD4-C)

Classical Ballet Classes

For information about our Classical ballet program, please click here. If have you any questions about placement for your dancer, please contact our School Director, John Dennis at mrdennis@greensboroballet.org or at #336-333-7480.

Elementary Ballet 1 (age 7, minimum): Mon 3:30-4:30pm(EB 1-A) or Mon 5:00-6:00pm(EB 1-B)CLOSED

Elementary Ballet 2 (ages 8+ with 1 yr experience): Mon. & Wed. 4:30-5:30pm(EB 2-A) or Tue & Thur 3:30-4:30pm(EB 2-B)

Elementary Ballet 3 (ages 9+ with 2 yrs experience): Tue & Thur 3:30-4:30pm(EB 3-A) or Tue & Thur 6:00-7:00pm(EB 3-B)CLOSED

Intermediate Ballet 1 (Minimum 3 yrs experience & faculty recommendation): Tue & Thur 4:30-6:00pm(IB-1)

Intermediate Ballet 2 (Minimum 4 yrs experience & faculty recommendation): Mon & Wed 4:30-6:00pm(IB-2)

Intermediate Ballet 3 & 4 (Minimum 5 yrs experience & faculty recommendation): Mon & Wed 6:00-7:30pm(IB-3 & IB-4)

Company Trainee (Must audition for placement): Mon 5:30-7:00pm(CT) AND Tue & Thur 5:30-6:30pm(CT), Sat 10:30am-Noon(CT)

Teen/Adult Ballet Sessions

6 week Sessions, $75-$100/session

Teen/Adult Beginners Ballet Session (ages 13 & up): Thursdays, 7:00-8:00pm - $75/6 weeks

Teen/Adult Beginners Ballet Session (ages 13 & up): Fridays, Noon-1:000pm - $75/6 weeks

Teen/Adult Intermediate Ballet Session (ages 13 & up): Tuesdays, 7:15-8:45pm - $100/6 weeks

SEE OUR ADULT CLASSES PAGE FOR MORE INFORMATION ABOUT ALL ADULT CLASSES. ADULT BALLET CLASSES CLOSED UNTIL JAN. 2020.

Click here for more information on our Ballroom & Yoga classes. See below for Adult Hip-Hop classes.

Pointe Classes

Students must be recommended by their teacher for any of the pointe classes. If you are new to the School of Greensboro Ballet, you will need to speak to our School Director, John Dennis at mrdennis@greensboroballet.org, for a placement audition before signing up for any of the Pointe classes.

Pre-Pointe: Mon & Wed 6:00-6:30pm

Pointe - Elementary: Mon & Wed 7:30-8:00pm

Pointe - Intermediate: Mon & Wed 7:30-8:15pm

Pointe - Company Trainee: Tue & Thur 6:30-7:30pm

Contemporary Program

Students who want to take Contemporary only may be admitted into any of these classes based on their experience and expertise. Returning SGB students are eligible based on requirements listed below. Please contact our School Director, John Dennis at mrdennis@greensboroballet.org, for a placement audition.

Contemporary A (ages 9 & 10, Lower level / if in Ballet, IB-1 & IB-2 students): Tue 6:15-7:15pm

Contemporary B (Upper Intermediate level / if in Ballet, IB-3 & IB-4 students): Thur 6:00-7:00pm

Contemporary C (Must be placed in this class if not a CT ballet student, ages 14 & up): Wed 5:30-7:00pm

NEW this year! Hip-Hop Program with BBoy Ballet

In these Hip-Hop classes, dancers will be challenged to grow through dynamic floor patterns and fundamental hip-hop techniques.

Commercial Grooves & Foundations (ages 7 & up): Fridays 5:00-6:00pm

Tuition: $300 ($280 for GB students) Full Payment Incentive: $280 ($270 for GB students)

Installments (5): $60 ($56 for GB students) Single Class Drop-In: $18

Intermediate/Advanced Teen & Adult Hip-Hop (ages 13 & up): Wednesday 4:15-5:30pm

General Drop-In: $10 Bring A Friend: $5 per person UNCG Students: $5 GB Students: $5

To REGISTER for Hip Hop classes, click HERE.

REGISTER FOR SCHOOL OF GREENSBORO BALLET CLASSES HERE!

Want to try a class for FREE? Email greensboroballet@yahoo.com or call 336-333-7480 to set up your FREE class today.


Class Fees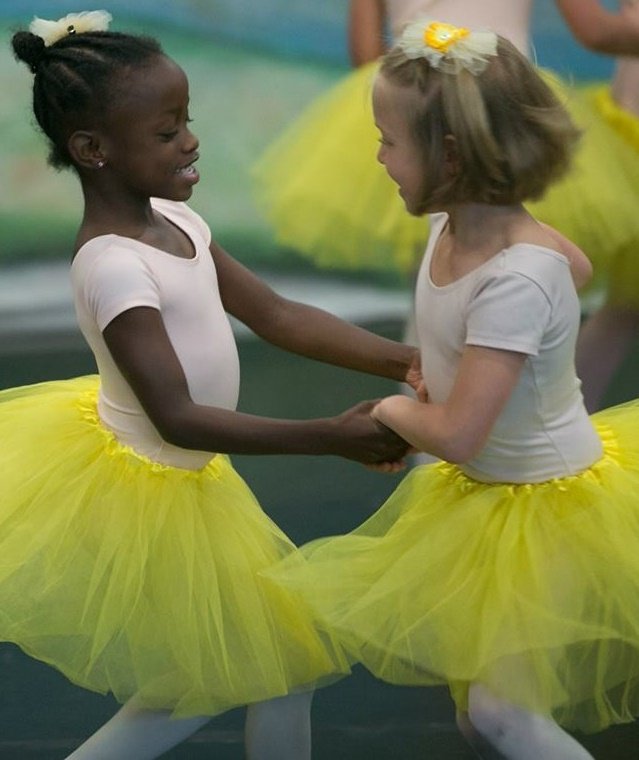 2019/20 Fee Schedule
See below for a listing of this year's fees for Registration, Tuition and Students Concerts.
REGISTRATION FEE:
$40 for first family member & $15 for each additional family member. Due with your Registration Form.
Click HERE to download our 2019/20 Registration Packet.
Click HERE to register Online.
TUITION FOR SCHOOL YEAR:
| | | | |
| --- | --- | --- | --- |
| Classes Per Week | Annual | Semester | Monthly |
| 1 45 Minute Class | $468 | $234 | $52 |
| 1 60 Minute Class | $567 | $283 | $63 |
| 2 60 Minute Classes | $1026 | $513 | $114 |
| 2 90 Minute Classes | $1413 | $706 | $157 |
| 2 90 Min. & 1 60 Min. | $1647 | $823 | $183 |
| 2 90 Min. & 2 60 Min. | $1863 | $931 | $207 |
| Youth Ensemble | $2043 | $1021 | $227 |
| Company Trainee | $2385 | $1192 | $265 |
| Unlimited Family | $2610 | $1305 | $290 |
2019/20 SEMESTERS:

1st: August 26, 2019 - January 18, 2020 2nd: January 20, 2020 - May 23, 2020

Registration fee is due with your registration form.


Tuition payments must be made by the first day of each Semester or Month. Yearly tuition is due by the first day of class, 8/26/2019. If tuition is over 5 working days late, a $25 late fee will be added to the tuition owed. If you choose to pay Monthly, you will be charged the $25 late fee every month you pay your tuition late. If you choose to pay by Semester, you will be charged the late fee only once per Semester. There is a $30 fee for all returned checks. If other payment arrangements need to be made, please communicate with the office.

CLASS SESSIONS

Several of our classes are offered for 6-week sessions. Participants pay $75-$100 to participate in each session. There is no registration fee charged for these sessions. There must be at least 4 students signed up for each class or it will be canceled. Classes include: Teen/Adult Beginning and Intermediate classes and other classes when possible.

ADDITIONAL BALLET CLASSES:

Some of our ballet students want to take additional ballet classes beyond what has been suggested in their schedule. If you are interested in taking extra classes, you must first get permission from your primary ballet teacher and then you can purchase a 10-class "Extra Class Card" for $60, or $6/class. Additional cards may be purchased throughout the year from the Registrar.

HIP-HOP CLASSES WITH BBOY BALLET:

Register for these classes through the BBoy Ballet website by clicking HERE. Costs for the Fall Semester are as follows for GB enrolled students ONLY:

Party Rock N Grooves (ages 5 & up): Full Tuition: $160 Installments (4): $40 Single Class Drop-In: $12 Full Payment Incentive: $145

Commercial Grooves (ages 7 & up): Full Tuition: $220 Installments (4): $55 Single Class Drop-In: $15 Full Payment Incentive: $205

Int/Adv Teen & Adult Hip-Hop (ages 13 & up): Drop-In: $12 5 Class Card: $50 *10 Class Card: $80 (*For The Month of September 10 Class Cards Are $80.)

CONCERT FEES: (Fees are due on 2/1/2020)

These fees include your child's costume (Children's Dance students) or use of the school's costumes (all other students) and FREE admission for you, your family and friends.

Children's Dance students - $35 for first child and $25 for each additional child

Ballet 1 through Company Trainee or Modern only - $60 for first child and $40 for each additional child

Families w/ students in Children's Dance and EB-1 or higher - $60 for first child and $25 for each additional child

FAMILY DISCOUNT: We offer a discount for families with two or more students enrolled for the entire school year. Please call the office at 336.333.7480 to take advantage of your multi-student tuition discount. See above for Registration and Concert fee discounts for families, as well.

SCHOLARSHIPS: We have a limited number of Financial &/or Talent Scholarships offered each year. For more information and to apply for assistance, download our Financial/Talent Assistance Form. Coming soon.

AUTO-DRAFT: For your convenience and to avoid lates fees, we offer an Auto-draft payment option. See and click on Auto-Draft option on our Online Registration page.

NO REFUNDS: Registration fees, Tuition and Concert fees are non-refundable. See Student Enrollment Form/Contract for more information. If other payment arrangements need to be made at any point, please feel free to contact us and communicate with the office at 336-333-7480 or by email at greensboroballet@yahoo.com.


Online Registration

Parent Page

Winter Open House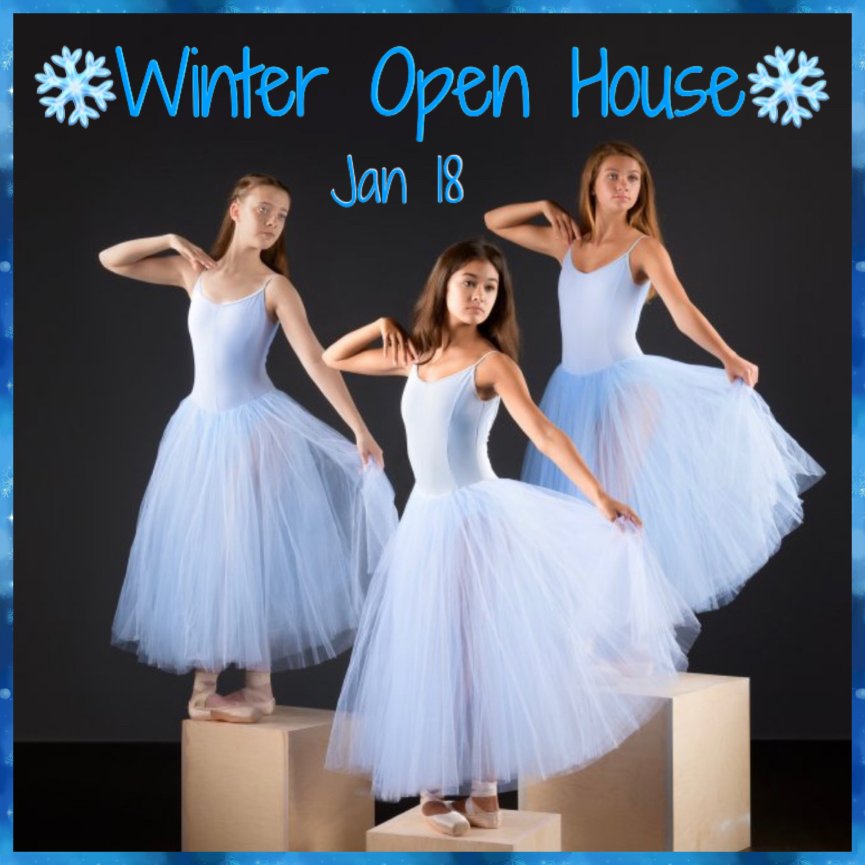 WINTER OPEN HOUSE: January 18, 2-4pm
Want to meet our new Leadership Team at the Greensboro Ballet? Whether you're a currently enrolled student, a child/adult interrested in possibly enrolling, and former students interested in returning to Greensboro Ballet - this Winter Open House is for YOU!
We're hoping to have every student attend our Winter Open House with their parents/families!
Of course, we are eager to meet lots of new folks interested in possibly enrolling in our School and who want to discover more about us.
Come enjoy some light refreshments, fun activities for the little ones, take a tour, meet our faculty and your child's teacher, have a chance to ask lots of questions and/or take home informational flyers with you!
This Open House will be loaded with information on everything you could wonder about, including:
Why don't we allow Parents to watch every week? When are the Parent Observation days?


What does my child need to wear to class? Why do you require a class "uniform"?

Do you offer Scholarships?

Why do you teach Children's Dance and not Ballet to younger children (ages 3-6)?

If we continue in the School, when and why does my child begin to take classes two or more times/week?

How old does my child need to be to take Pointe classes? Do you do Pointe Shoe fittings?

How can I pay for my child's tuition? Do you have Auto Payment options?
LOCATION: We're proud to be located in the Greensboro Cultural Center and enjoy being surrounded by LeBauer Park, the Central Library, the Greensboro Children's Museum and Center City Park! There is so much to do during classes (for parents & siblings) and before/after classes (for students) at the School of Greensboro Ballet!
Parking is in the Church Street Parking lot on the back side of the Cultural Center. We're located on the 3rd floor (turn around yourself to the right when you get off the main elevator).
WIN special Winter Open House Door Prizes including:

$50 off Tuition Coupon!
$50 off Summer camp or intensive Tuition!
2 Tickets to our Cinderella performance on March 28 or 29th!
2 Tickets to our Princess Tea Party with Cinderella on March 29th!
FREE GB T-shirt!
FREE new Cinderella T-shirt!
FREE hand-made Leotard or Dance Skirt - created especially for your dancer by our Interim Artistic Director, Jessica Fry McAlister.

Other FunDoor Prizes!
Earn tickets to win:
1 ticket for attending (up to 3 for 1 student & 2 parents).

1 ticket for bringing a new FRIEND also interested in SGB.

2 tickets for having already registered for our 2019/20 school year.

2 tickets for registering for classes at the Winter Open House.

1 ticket for pre-ordering a new Cinderella T-shirt.

1 ticket for ordering some Java Joe's Coffee.

1 ticket for turning in Nutcracker Photo CD/Video DVD order form at this event!